ROSS CALDWELL THOMPSON

// CHIEF EXECUTIVE OFFICER

Mr. Thompson has been deeply involved in intelligence, security, and crisis management since 2006. Ross has a proven operational background, having led teams to accomplish highly sensitive international intelligence collection and personnel recovery operations for both US government and private sector entities.

He held senior management roles at leading global crisis response, evacuation and specialty risk firms prior to founding several of his own high-growth companies. Ross has a passion for innovating in the crisis response and insurance sectors and his expertise is frequently featured in such media outlets as the New York Times, Wall Street Journal, CNBC, CNN and Bloomberg.
GRAHAM GARLINGHOUSE

// CHIEF OPERATING OFFICER

Mr. Garlinghouse has built his career in operations and logistics. He has extensive experience with commercial clients and in the US intelligence community.

Graham has led global teams in diverse and high-pressure situations. Prior to Covac Global, Graham worked as a consultant with the Fortune 100 leading corporate operation redesigns and improving internal processes. Within Covac Global, he is responsible for growth, controls, and operations.
DR. MARC BURDICK - FAAEM

// CO-MEDICAL DIRECTOR

Dr. Marc Burdick oversees and advises medical operations for Covac Global. In addition to this role, Dr. Burdick is the Chief of Emergency Services and Medical Director for a premier emergency department in Seattle, Washington.

He is a Board-Certified Emergency Physician and has actively practiced emergency medicine in Seattle for the past 11 years.

Dr. Burdick provides direct medical care, COVID 19 management, telemedical support, in addition to medical and security risk analysis. He helps manage complex medical planning and evacuation services to his clients globally on both a private and corporate level. Dr. Burdick has extensive expertise in maritime and aerospace medicine where he is a medical director and advisor for multiple entities during this past decade.

Dr. Burdick has traveled and practiced emergency medicine extensively throughout the world and has been a physician on multiple high-profile expeditions.
DR. BENJAMIN HARRISON - MD, FAAEM, COL, USA(ret)

// CO-MEDICAL DIRECTOR

Dr. Ben Harrison oversees medical direction and worldwide risk advisory for Covac Global. Dr. Harrison is a Board-Certified, full-time practicing emergency physician and EMS Base Station Director.

A retired Army Colonel, he has over 25 years of active civilian and military emergency medicine experience across the U.S.

During his 15-year tenure as an emergency medicine residency director, Dr. Harrison authored numerous publications, reviewed multiple emergency medicine journals, and lectured nationally at emergency medicine conferences to include several Advanced Wilderness Medicine courses. Some other of his leadership roles include Iraqi Theatre Emergency Medicine Consultant to the Surgeon General and Chief of Emergency Services with the 28th Combat Support Hospital, Ibn Sina ("Baghdad ER"), the busiest military trauma center in the world at the time.

Dr. Harrison provides medical direction and training for executive protection services at a corporate level. Ben provides medical consulting to global clients that include a wide variety of services, ranging from COVID 19 guidance to medical training and risk analysis for private and corporate organizations. In his role as medical director and consultant, he has coordinated and assisted with complex medical evacuations across the world.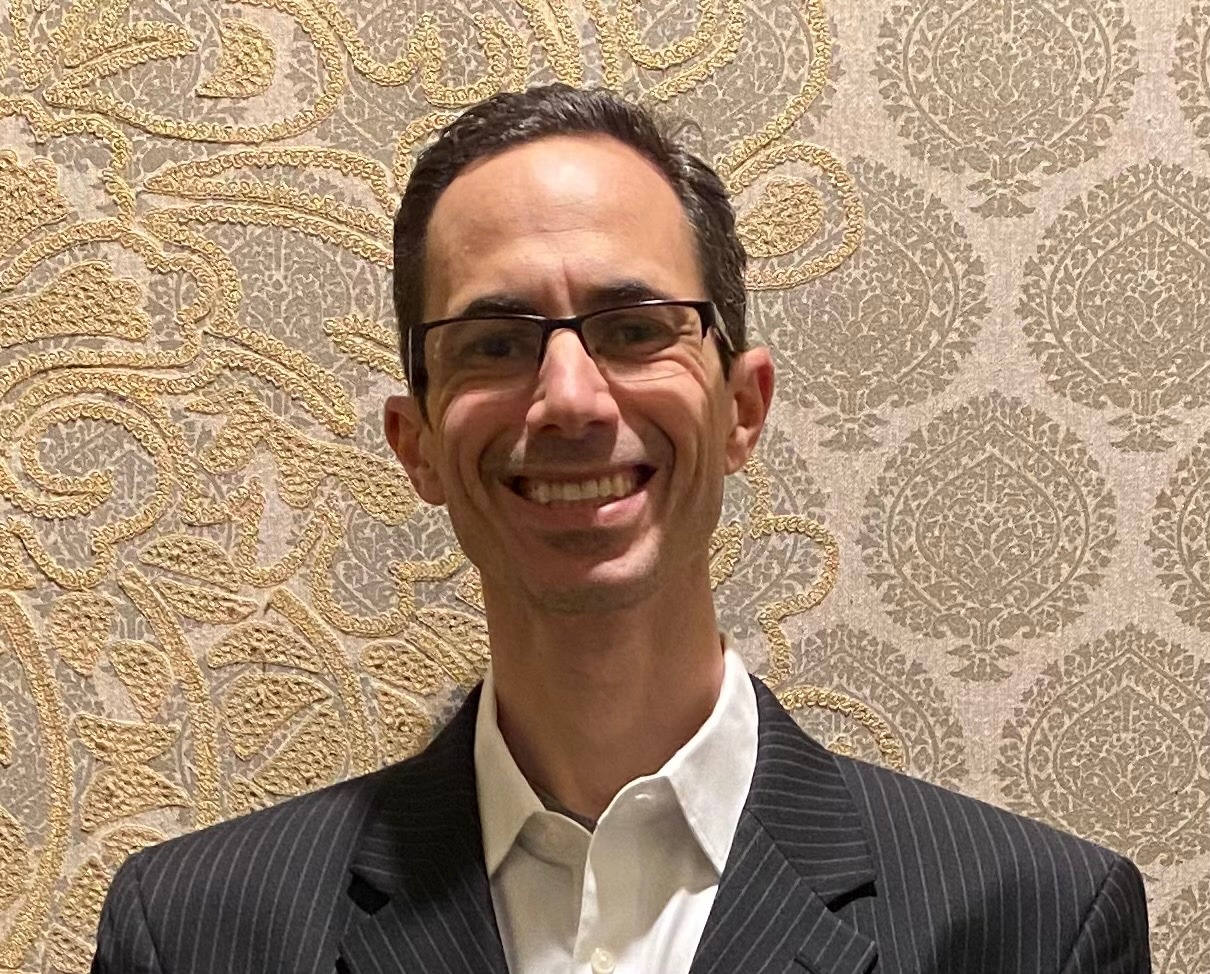 TODD NEWMARK

// DIRECTOR OF PARTNER RELATIONS

Todd Newmark brings nearly 20 years of award-winning sales management experience. He specializes in leading the sales efforts and is passionate about uncovering and addressing unmet customer needs and cultivating long lasting client relationships. Prior to Covac Global, Todd worked in an assortment of industries.

He performed comprehensive presentations and training sessions to travel agencies and tour operators. Todd delivered, grew and analyzed sales against goals for tour operators and travel agencies in the North America and the Caribbean markets. He helped launch an aggregator site by overseeing all sales efforts and created brand awareness. Todd received a top sales agent award for securing high-rated Fortune 500 business.

Todd graduated with a Bachelor of Science Degree from Indiana State University. He holds licenses in Property and Casualty and Life Accidental and Health. Todd is inspired daily by his wife and their two daughters. In his free time, Todd likes to hike, fish, watch Cardinals baseball, travel, attend and coach his kids' sporting events. He is also an accomplished writer, as he has co-written two baseball books.
CLAUDIA CARFI

// DIRECTOR OF MEMBER SERVICES

Claudia Carfi worked for an assistance company providing expert support for international travelers prior to joining Covac Global. She is an experienced International Network Manager with a demonstrated history of working in the security, risk management and investigations industry. During the past 7 years she has helped her team accomplishing medical and political evacuations worldwide.

She previously worked as International Cooperation Officer for an NGO in Peru implementing programs that provide micro-finance, sustainable local development, prevention of violence and women empowerment

She graduated with a bachelor and a master's degree in International Relations and Politics. Claudia speaks Italian, French, Spanish, English and she is currently learning Portuguese, her next objective is to learn Arabic. Being Italian, she loves food and fashion, she would never give up a pizza and a Dolce & Gabbana dress!
GARY RUSSEL

// MANAGER OF PARTNER RELATIONS

Gary Russell understands how to get things done. He brings his unique talents to the team to help our members. As a member of U.S. Air Force Special Warfare since 2009, Gary has a decorated background in tactical and strategic operations. He has led teams all over the world to conduct highly sensitive missions in support of multiple theatres. He brings to the team, a unique perspective of the medical evacuation process, where he has personally directed multiple emergency medical evacuations in austere environments.

In his free time, Gary likes to hunt, fish, travel, read, and work on his property in central Indiana where he lives with his three kids. He is a volunteer for Big Brothers Big Sisters of America, and coaches youth football and basketball in his spare time. Go Colts!
DAVID LLOYD

// OPERATIONS MANAGER

David Lloyd specializes in finding solutions to your travel needs. He brings his experience as a contractor for the U.S. Department of State and the U.S. Agency for International Development (USAID) organizing diplomatic and global development projects in challenging environments. He is passionate about simplifying complex logistical problems to give you peace of mind while you travel in these unprecedented times.

David holds a bachelor's degree in political science from Pepperdine University in California.
Marietta Wickham

// SENIOR ASSOCIATE

Marietta Wickham has multiple roles within Covac Global. She works alongside Jim Chiacchia on the Strategic Development team, working with corporate clients to provide tailored solutions for business travel. Marietta also works with Claudia Carfi on the Member Services team providing excellent customer service and managing Covac Global's social media. Marietta has multiple years of experience in customer service and sales within various industries including healthcare and retail. Marietta graduated Summa Cum Laude from the University of South Carolina. She earned a Bachelor of Science degree in Retail Management and a minor in Spanish

Outside of work, Marietta enjoys spending time with her family and friends, playing tennis, trying new restaurants, traveling, and cheering on the Gamecocks!
JACK CLOONAN

// VICE PRESIDENT - SPECIAL RISKS

Jack Cloonan is a 27- year veteran of the Federal Bureau of Investigation. During his career, Cloonan was assigned to the New York Field Office (NYO) and he handled numerous investigations involving Organized Crime, Foreign Counter- Intelligence, and Counter-Terrorism.

He was the recipient of numerous commendations for his investigative skills, including the U. S. Attorney General's Award for Counter-Terrorism. Since retiring from the FBI in 2002, Cloonan has been an on-air commentator for ABC News, France 24, the Canadian Broadcasting Network, CNN and the BBC. In addition, he was the President of Clayton Consultants and the Head of Special Risks for both Red24, PLC and WorldAware which are global risk management companies. Cloonan has supervised 200 confirmed kidnap for ransom cases around the world.
HORACIO ORTIZ

// VICE PRESIDENT - SECURITY RISK ASSISTANCE

Horacio oversees worldwide security risk for Covac Global. Horacio manages a myriad of operations to include kidnap and ransom, extortion, evacuation, executive protection and other security and intelligence requirements.

Horacio has been responsible for the advanced training of United States and ally Special Operation forces with a focus on Latin America area operations. He specialized in long range reconnaissance, weapons/tactic and intelligence collection in hostile urban environments. During his 35 year career Horacio has worked closely with the US military, intelligence, law enforcement and private sector community on a global basis. Horacio was a co-founder and managing director of Classified Worldwide which provided critical mission support services to global crisis management firms to include, AIG, Red24 and Worldaware.
MIKE KELLY

// ADVISORY BOARD DIRECTOR

Mike Kelly is the Managing Partner of Yellow Thread Ventures which funds early-stage and other growth-oriented companies by contributing investment capital and important domain expertise in a wide array of industries. He is also a member of the screening committee of the Delaware Crossing Investor Group.

Mike founded On Call International in 1995, a leading provider of medical, security and travel assistance, On Call protects millions of corporate, academic, not for profit and leisure travelers worldwide. On Call was named to the INC 5,000 Fastest Growing Private Companies List 4 years in a row year from 2012-2016 with a compounded annual growth rate of 48%. In 2016, Mike sold the company to the Tokio Marine Insurance Company. Prior to On Call Mike was with American Express and Procter and Gamble in a variety of sales and marketing positions.

Mike is a graduate of the Harvard Business School Owners and Presidents Management Program and has a BS from Manhattan College, is a member of the Board of the Philadelphia Ronald McDonald House and a member of the Manhattan College Business School Advisory Council. In his free time, Mike enjoys spending time with his family, traveling, skiing and flying.
COL. MARSHAL "VITO" ECKLUND (RET.)

// SENIOR ADVISORY BOARD MEMBER

Colonel Ecklund is the former Deputy Commander for US Special Operations Command South and a US Army Special Forces Officer. In this capacity, COL. Ecklund was responsible for all United States Special Operations activity in Latin America and the Caribbean.

Prior to this position he served as the Executive Officer to the Commanding General of the John F. Kennedy Special Warfare Center and School and Commander of 3rd Battalion, 5th Special Forces Group (Airborne).
24/7/365

COVID-19, MEDICAL & SECURITY ASSISTANCE
Become a member today!
The premier provider of medical evacuation and repatriation membership programs, and the pioneer in pandemic evacuation assistance. Covac Global provides fully indemnified evacuation and repatriation memberships for medical emergencies, Covid-19, and security crisis.